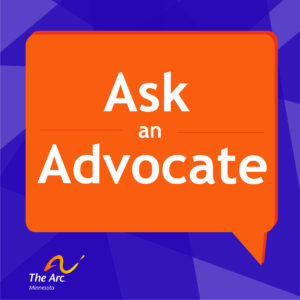 Q. I am an adult with a disability and I receive PCA services. I have found a place to rent. I need help but cannot afford to pay for help with moving my furniture. Can The Arc Minnesota help me?
A. YES! The Arc Minnesota's Housing Access Services (HAS) has a contract with the Minnesota Department of Human Services. We can provide limited funding for movers if you are eligible for assistance. Adults who receive PCA services are eligible. We could assist you with some funding to move your furniture. We also know insured movers and can help set up the move for you.
Call The Arc at 952.915.3632 for more information.