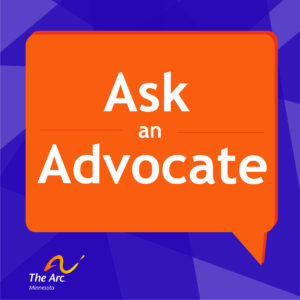 Q: I have a question about an application I submitted to the county, and I can't get ahold of anyone there who can help me. What can I do?
A: Here are some tips that may help you have better success:
The best times to call the county are weekday mornings between 9-9:30 am, when the phone lines open. If you call at lunchtime or the early afternoon, you will most likely be on hold longer. Counties typically stop taking calls at 4 pm sharp.

Have your full name, birthdate, MNsure reference number (if you have one), and Social Security number ready when call.
Have paperwork you are referencing in front of you when you call.
Keep a call log every time you call. Write down the date, time, name of who you spoke with and what you discussed. Keep this information in one place, like in a notebook or in a Word document on your computer.
If you have more questions, feel free to contact an Arc Advocate at 952.920.0855.